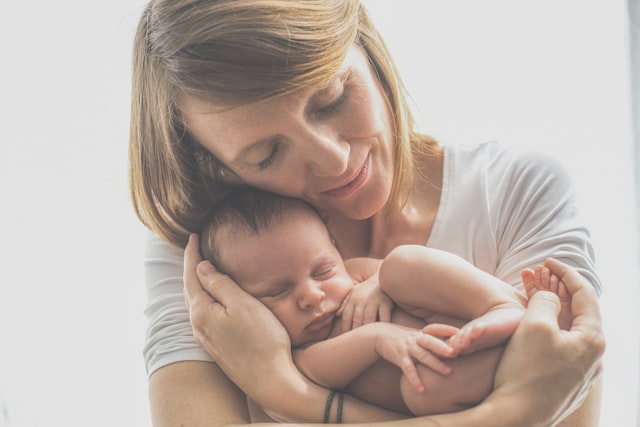 Baby care and hygiene is essential for the health and well-being of the baby. However, hygiene includes more than just basic cleanliness. It also involves keeping your baby safe from harmful and common infections. Many baby clinics and health centres emphasize the importance of moms receiving the required education in baby hygiene. Educational seminars and paediatric visits are two of the best ways to do this. These avenues provide mothers with information on how to clean their babies and spot common illnesses in their babies.
International Nanny is a well-approached online platform for hiring a trusted and experienced nanny for your newborn baby care. After conducting interviews and being satisfied with the results, you can hire a nanny. If you are unsure of how to care for a newborn and you are caring for the baby without the assistance of other family members, it is preferable to hire a nanny.
Because a baby is a priority for parents, the birth of a child changes parents' lives. Baby's immune system is still developing, so it is important to ensure that they are well-informed. In addition, good hygiene can help protect babies from many illnesses in their first year.
It is essential to clean the baby's body parts regularly for their hygiene. A baby's health can be improved by keeping their body dry and clean. Here are some tips and tricks on baby care and hygiene. 
Why is Baby Hygiene Important?
Your baby's immune system and body are fragile and vulnerable to many types of diseases. Even though viruses and germs are not harmful to adults, they can cause severe reactions in babies' bodies and lead to infections. Their skin is extremely sensitive and absorbent. The baby cannot adapt quickly to the environment outside of the protective womb. Parents must ensure good baby care and hygiene. 
You must also keep your own hygiene in mind. Your hygiene is important because it will be your first contact with the baby. Keep the baby's bedroom clean and the house tidy. Make sure to clean and disinfect baby toys. To ensure your baby's health, you should keep the environment clean and free from dust.
Wash Your Hands
It is important to wash your hands with an antibacterial soap to remove germs and bacteria that can cause diarrhoea, colds, and other infections. Ensure you dry your hands well and use hand towels to wash your hands frequently.
You should wash your hands after handling raw food, changing a diaper, touching your pet, and touching any dirt, such as food waste or dirty nappies.
Clean Your Home To Ensure Baby Care and Hygiene
It doesn't matter how often you clean your house, but it is important to be mindful of the areas most susceptible to bacteria and germs. You should pay particular attention to areas in close contact with food, bodies, and hands. These include bathrooms, kitchen benches, tables, crockery, cutlery, and glassware. These areas must be cleaned properly to ensure baby care and hygiene. 
Hot water and detergent are best for cleaning cutlery, crockery, and glasses. Kitchens and bathrooms should be cleaned with a disinfectant. Pay special attention to faucets, toilet seats and handles, and benches and benches if they aren't in an area that receives natural light or dry surfaces.
Clean the Toys
Babies love to put toys in their mouths. Make sure to disinfect and clean the toys every time. You can wipe down hard plastic toys and rinse them well. This is one of the crucial tips on baby care and hygiene.
Those who are interested in nanny positions can apply for International Nanny Jobs. Parents will inquire about your level of childcare expertise. You will be hired as a nanny on a fantastic salary after being interviewed. 
Correctly Washing Baby Hair
First, baby hair doesn't need to be washed every day. A good brand will make gentle, chemical- and paraben-free baby shampoo. It is important to massage the scalp and head to prevent hair loss gently. In addition, you can gently dry your baby hair by towel drying it.
Use a soft bristle brush to comb the baby's hair gently. Rubber bands and hair bands are not recommended as they can damage hair. However, if your baby has a full head, you can trim it by distracting them a little.
Essentials For Skincare Routine
Skincare is a key aspect of baby care and hygiene. Make sure to moisturize your baby's skin every day, after each bath or whenever you change him.
Hypoallergenic baby products are recommended. So that moisture can be retained, moisturize the baby's skin only when it is just a little damp. Avoid using shampoo or soap that is not made for babies.
Wet Wipes
Without wet wipes, a parent's life would be much more difficult. Baby wipes are useful for cleaning up diaper spillages, spit-up, and soiled surfaces. You will need wipes to clean your baby's bottom after each diaper change. After changing his diaper, you will need wipes to clean your baby's bottom. Give him some time without the diapers to dry off. Make sure to use gentle, alcohol-free wipes for the baby's skin.
Regularly Change Your Baby's Diapers
Diaper changes are more relevant to baby hygiene and care. You should change at least 3-4 diapers per day regarding baby hygiene. It is important to change diapers only for a short time. When changing diapers, make sure to wipe the baby's bums with baby wipes. To prevent diaper rash, make sure your baby is clean and dry. Your baby will be happy all day and night.
A Sterilizer
A sterilizer is a better choice if your baby uses a daily bottle for his food. To eliminate germs from your baby's bottles, sterilize them after every feed. After that, let them dry completely before you reuse them. Sterilizing bottles and other feeding utensils are the best options for baby care and hygiene. However, be careful when buying sterilizers, as you might end up with toxic ones.
The Bottom Line
Baby care and hygiene include many cleaning tasks that should be performed with care. Keep your baby healthy and free from disease by keeping them clean.
Also, Read How This Laminate Design Can Add Style to Your Life.