Business
Things You Need To Consider While Choosing Packaging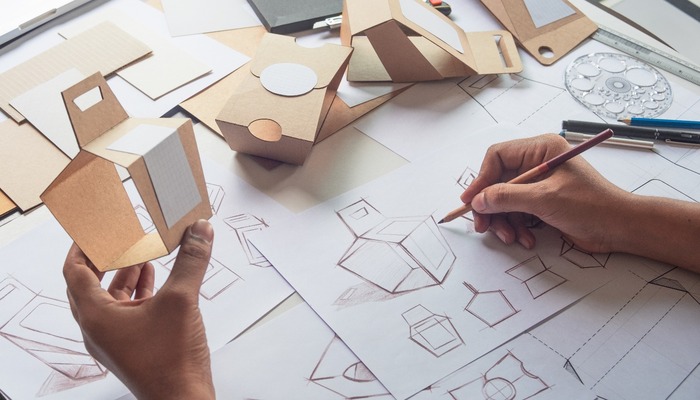 Today's consumers have so much to choose from. They no longer rely on what their city – or even their country – has to offer. They want a complete shopping experience – whether they are shopping on a store shelf or browsing an e-commerce website. They want the product packaging to delight them. Now they require magnetic closure rigid boxes to hold their luxury items.
They want sleeves on their phone packaging. They want their packaging to be customized. You cannot just throw your goods in an uninteresting box and call it a day. No – in today's world of unboxing videos and the endless debates on social media about the entire unboxing experience, you need to think more about your packaging design to stand out from the competition. Think about what makes you buy a particular brand. Maybe it is a word of mouth or its loyalty, but the packaging is also likely to play an important role. So, how important is package design to your bottom line? Keep it in mind.
What Do Stats Say?
A study found that 72% of Americans let packaging design influence their purchasing decisions. Of those surveyed, 66% said that they try something new because the packaging catches their eye. So do not treat the design of your box as an afterthought. It is important to come up with a creative yet functional design for the box so that you can get the most out of this powerful marketing tool.
When It Comes to Boxing Design, Functionality Is Important
A successful box design like the one we created for Adidas in the picture above is more than just choosing your favorite color for the sides (although this is an important factor). In the overall design plan, it is important to first understand the main function of the box. Below are some essential elements that should not be overlooked when considering box design inspirations
Your Box Must Protect What It Contains
First and foremost, your box must be effective in protecting its contents. At the very least, you need to make sure that your custom box design will hold the contents securely in transit. It means that your boxes have to be robust and tamper-proof. Nobody will appreciate a beautiful box if their wine glass is broken or their poster crumpled up. You want your shipments to arrive safely at their destination.
Your Box Should Be Effectively Functional
The structural design of your box also plays a big role in your result. When deciding on a design, consider aspects like shelving and storage space. You do not want an oddly shaped box if it is difficult to store in your warehouse. When developing your box design concept and when designing your box, consider shipping costs too. The size and weight of the box can add unnecessarily to your shipping costs if you are not careful.
Your Box Should Be Informative
It is important that the box is clearly labeled and shows its contents. When people pick up a box, they want to know what's inside. If there is enough space, information about the content like ingredients, expiry dates, or instructions on how to use the product may be included. The boxes are also great for adding company-specific information. Custom-made boxes have limited space for marketing, but you can refer consumers to other marketing channels such as your website or social media, where you can provide more detailed information about your company and your products.
Your Box Should Reinforce Your Brand Image
Yes, your box has to offer protection, but that doesn't mean you should neglect its looks. Boxing is a great way to make a strong first impression and increase brand awareness. You should not skimp on the design of your box. To get the most out of this powerful marketing tool and make your logo stand out, you should use shapes and colors that represent your brand.
Understand Some Basic Design Rules
Of course, you want your box design to be unique and in line with your brand identity. However, it does not mean that you cannot learn from the successes and failures of other companies. In the following, you will find some tried and tested design rules that will make it easier for you to start designing your boxes.
Conclusion
So, these are some of the basic rules that you guys have to follow when looking out for the best custom packaging provider that can hold your item. It is a great marketing tool because everyone who will buy your product will recommend it to others or people will look at it bypassing it. You can also get your item packed in custom box packaging. It will set your product aside from other similar products. This way, you will attract more customers and the possibility of getting taken from the shelf increases.