Technology
5 Reasons Why Linux Cloud Hosting is Better Than Windows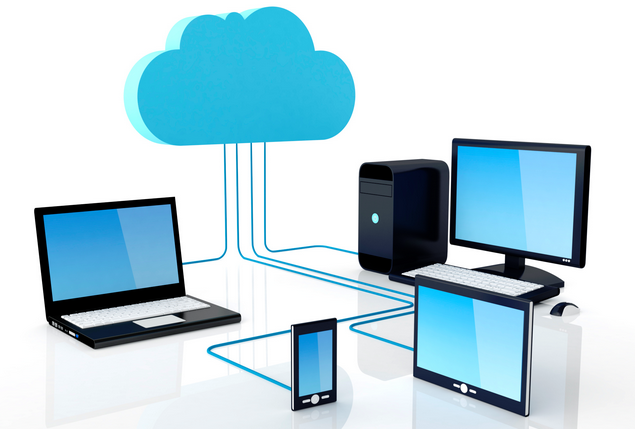 Not sure whether to select Linux cloud hosting or Windows? Which one's better? Whichever you choose will have a significant impact on your site's performance, reliability and even cost. This blog covers the top 5 reasons stating why Linux cloud hosting is a better choice than Windows. Also, get information about the best service provider to get cloud hosting in India.
Whether you're creating a blog or setting new website requirements for an e-commerce business, you need to select a server for hosting. There are so many options, each with advantages and disadvantages. Choosing between Linux cloud hosting and Windows isn't easy, especially if you're new to hosting. One can never be sure that their website or server is safe under Windows hosting. A wrong decision might end up losing hundreds of dollars if your site goes down often. Therefore, knowing everything beforehand is a good idea.
Considering all this, you want to make sure you make the right choice by comparing Windows vs Linux hosting. We've got you covered with 5 reasons why Linux cloud hosting is better than Windows server. Let's have a look at them!
Why Linux Cloud Hosting Is a Wise Choice?
It's hard to decide which server platform to use for your website when thinking about using VPS or cloud hosting. One of the biggest challenges all IT specialists face today is choosing a server operating system. Is Linux better than Windows? If so, why? Here are five reasons why Linux hosting might be better than Windows for your next web project.
1.  Easy to Use Features- Doesn't Need Technical Expertise
Linux hosting has several benefits over Windows, and its easy-to-use features are one of them. Linux's entire system consists of thousands of open-source programs that act together in harmony. Easy control panels let you start or stop any service without calling support, while Linux auto-scaling enables you to tweak CPU usage according to demand for your software. It means no more sleepless nights tweaking RAM settings because you've bought the wrong plan!
Linux servers are also incredibly stable because open source code is peer-reviewed before it can be accepted. You don't need to be a technical expert to use cPanel or understand other features. Because of all these reasons, Linux cloud hosting emerges as the better option when compared to Windows servers.
2.   Full Root Access- Get Complete Control over the Server
Windows servers don't let you do much tinkering with the operating system and software. Because of that, it can become hard to manage your cloud hosting without any help. Linux web hosting, however, gives you much more control over your server. You can modify everything about your operating system and the software, meaning you'll be able to do so much more with your server than with Windows.
This service offers a logical extension of Linux's primary strengths, which are,
Reliability
Cost-effectiveness
A Hands-on Approach
Cloud solutions find Linux to be a secure and stable platform that is easy to maintain, and it offers many advantages over traditional server solutions.
3.  Cost Effective – Ensures Better Scalability at Reduced Cost
The problem that will come up if you use Windows as a cloud hosting platform is that every time there's a new update to the operating system, it will require additional configuration and coding. It takes a lot of time to maintain a server that needs to be running all the time.
With Linux cloud hosting, you can easily install programs on a Linux VPS and make changes as needed without any fear of updating, patch or reboot. Plus, you'll save both time and money when compared with Windows hosting.
4.  High Security- Protects Data from Cyberthreats
Security is a top priority for businesses, and one can never be too careful these days. That's why there's a need for the best protection and high performance for your business website and data, and Linux cloud hosting offers just that.
It's not possible to run a successful business without regular backups of your data. However, if you opt for a Windows hosting package, there is a good chance that viruses and malware may damage your data and make you lose important information which can never be recovered or replaced.
With Linux cloud hosting packages, you don't have to worry about exposing your business data to hackers who can steal sensitive company information. In fact, the only threat that you have to worry about is when Linux becomes too popular, which allows more businesses to find reliable, cost-effective hosting services.
 5.   Easy Maintenance- Focus on Business Instead of Server Management 
Manually managing your cloud server isn't the easiest thing, and it's also very time-consuming and challenging to do if you don't know what you're doing. It's like trying to take care of the physical machinery in your office – down to changing the oil and flushing out all those pipes – without proper equipment or training.
Selecting a company that can offer Linux cloud hosting gives you more control and flexibility over your server. The hosting provider should manage the actual hardware and maintenance for you, leaving you free to focus on actually using the services available on your website or app.
Conclusion
Running applications on a Windows server requires extra time, money, and effort. You need to know how different services are configured for Windows, what free tools are available, what paid tools are worth the investment, and so on. Because of these shortcomings, selecting Linux cloud hosting over Windows becomes the obvious choice. It adds value to any business by ensuring guaranteed uptime, unlimited space and bandwidth, great scalability options starting at a reduced cost.
To get these benefits, one needs to select a reliable hosting service provider that ensures the above-listed traits, and Go4hosting is one of them. Consult the experts by calling at +91-120-6025102 to know more about cloud hosting India. No matter which option you choose, you can rest assured that Go4hosting experts will guide you the best.