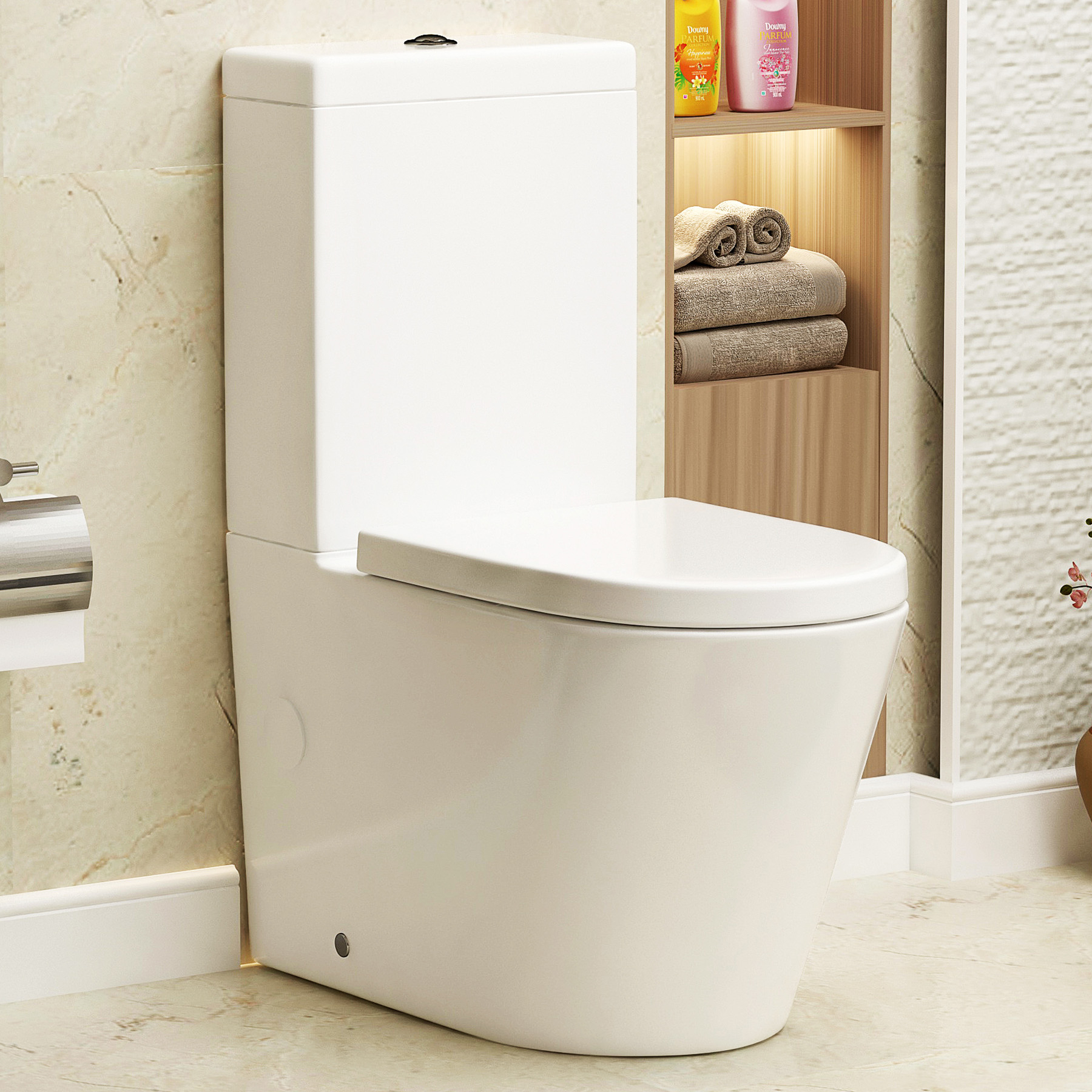 The Back to Wall Toilets is a modern innovation in bathroom fittings and fixtures. Despite offering the same perks, it is considerably different from a standard toilet in the look of good advantages. If we think, there is an innovation of hundreds of years that lead us to the development of what we have today, a modern toilet. Perhaps the first flush system was made in 1592, but it was not until the 1800s when its use became widespread. Then the transition from low-level and high-level toilets to close coupled toilets. That further led to the latest Back to Wall Toilets. So, such incredible innovation has a history of making. It was not a thing that came into existence so quickly and easily.  A few decades ago, the toilet that hung on the wall was only to be found in luxurious hotels.
Introduction To a Back to Wall Toilets
As it is clear from the name, Back to Wall Toilets is a kind of toilet fixed with the wall. These have floating pans while a cistern remains hidden inside the wall. Due to its design, it offers many advantages over other types of toilets. With on space taken on the floor, which remains clear, your bathroom looks spacious. In addition to that, it is incredibly easier to keep clean and maintain. Components Of a Back to Wall Toilets
The Back to Wall Toilets generally has three main parts that combine to work as a unit. These components include.
The Toilet Pan
The Metal Frame
The Cistern
While there are various types of toilet pans exists that you can buy independently, you can choose the one that suits you as well. In addition to that, there are a verity of the metal frame also exists. It is the frame that holds the cistern and provides support to the pan as well.
Pros Of Back to Wall Toilets
You can expect the following benefits by installing Back to Wall toilets.
Since the floor beneath the floating toilet remains empty, you can easily keep the area clean. In addition to that, you only have a pan to clean or look after as the cistern is already inside the wall and doesn't require cleaning.
These toilets are incredibly helpful for small bathrooms due to their minimalist and sleek look. The hidden cistern and floating pan can help you save space.
In case you are looking to create a luxurious look in the bathroom, then these toilets are the top choice for that. With their neat appearance, you can give a touch of luxury to any bathroom space.
These toilets can be a relatively better choice for people with limited mobility and disabilities. It is because, at the time of installation, you can adjust its height as per your needs and requirements.
Cons of Back To Wall Toilets
Like anything else, these toilets also have a few cons.
The installation of these toilets is complicated. You will need to have a sturdy wall to fix this toilet. At the same time, the installation will need breaking and fixing the cistern in it. Therefore, it will not be possible for you to get it done on your own. Only a professional can do the job.
Another con can be their cost of installation. Not only that, the toilet unit will cost you more. The installation of this toilet is a bit expensive as well. After installation, you will need to make sure it fits properly, and the only person having the weight as per its capacity use it.
Looking For a Back to Wall Toilets?
After reading this article, you have complete information about the Back to Wall Toilets Although you can install them in any bathroom, these are a popular choice for the small bathroom. In addition, that these are perfect for a luxurious appearance in the washroom. However, the cost of installation and sturdiness of the wall can be the main point of concern. At Royal Bathrooms UK, you can find all types of toilets at budget prices.