What is Creativity?
Creativity is the use of imagination for something new. You need creativity in almost every business. Creativity is necessary to write a non-fiction book, a novel, shoot a film, an advertisement, or design a logo. The creativity sparked all the inventions you see today.
When shooting movies, cameramen also use creativity to shoot the scenes with certain angles, which makes scenes look better. Even accountants work creatively. Mathematicians made the formulas accountants use in MS Excel with creativity and logic. And now it helps them efficiently do calculations, make sheets, etc. Have you seen book pop-ups? Book pop-up is a craft made with papers inside the book that we open, and it forms a shape. See the image below.
Also Read: Tips to design a vintage logo
Importance of Logo
A logo is the first thing people see. People see your logo before visiting your website and buying your products. It also sets your brand identity. But why does creativity matter so much? And how can we bring creativity when designing a logo? We'll discuss that in this blog post.
Logo creation is significant in today's business world. Logos represent our companies. There are companies whose logos you won't find appealing, but you love some companies for their logo.
Use of Fonts
It's not important to use fonts that are already available. You can create your own font style to use in your logo. Or you can write the text in whatever way you want. But make sure it is readable on computers and small objects like visiting cards. For example, the text of the Coca-Cola logo is unique and has become the identity of Coca-Cola. If you see something other than Coca-Cola written, you'll recall the Coca-Cola logo.
Creativity in Detailed Designs
You might have heard that less detailed logos look better. But a talented creative designer could make a simple logo with many elements, and the logo would still look attractive. Confused? Just look at the Unilever logo. They made the U in it with several elements and symbols, and see how good it looks. The Unilever logo is one of the best logos ever created. If you watch it, you'll see it has hen, leaves, and other items in it so creatively assembled since Unilever sells household products. The color choice in the Unilever logo makes it appear so good.
Creativity and Colors
Graphic designers involve creativity in designing your logo and when choosing its color. Look at the following example provided by ilfusion.
Are the green and pink logos looking good? No. Also, red and yellow makes more sense for McDonald's. Yellow for fries and red for ketchup and sauce.
Similarly, Subway has used yellow and green colors. It's because they base their burgers on vegetables.
https://brandlogos.net/wp-content/uploads/2016/08/subway-logo-preview.jpg
Look at the following logo. The water is shown by making the reflection of mountains showing in it. How creatively it is designed!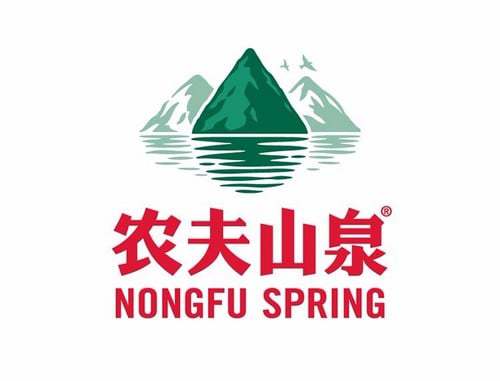 Remember that you have to put effort and brainstorm to bring out the creativity. Also, you'll get ideas anywhere, whether you are waiting for the bus at a bus stop or sitting in a restaurant eating food.
Logos Created Without Good Creativity
Without creativity, a person will just put simple images, elements, and text to create mediocre designs. While creativity is the energetic applause that puts a wide smile on your face when you see it. It can make you amazed. For example, a gym logo would usually have a bodybuilder or dumbbell image with the name of the gym written. However, a creative logo would look like this. Have you seen the difference? It's showing that you'll not only build your body, but it's good for your heart and health too. How good is the second logo when compared to the first one? A good logo speaks for itself. See how that logo tells you'll get a healthy heart and be fit if you'd exercise.
Before you Make a Logo
But before you actually start designing your logo, sketch it first on paper. Not only it gives you more freehand, but it also tells you if your logo would look good with no colors. Joel Marsh said that if your logo is not looking good in one color, it's not a good logo. Creativity can be simple or fancy; both would rock. For example, the logos of Target.
A simple but creative red bullseye that looks very attractive. You might think it's effortless, and it would require no brainstorming to make such logos, but it's not true. An expert graphic designer would describe how many factors they involved in it. Another good example is the Google logo. Google Written with different colors. But they chose the colors to make it look very good with the font. That requires creativity.
Graphic Design agencies have a team of creative professional designers. If you don't want to make a logo yourself, you can contact any good and affordable logo design services. They'll make a great logo design for you in less time.
Final Word
You have learned the importance of creativity in your logo. You can look up the logos for inspiration, but create your logo from scratch to stand out. Do not copy any logo even a bit. Do brainstorming and come up with ideas and designs. You can hire an expert logo designer whose portfolio you like to help you build a logo for your brand. Do not get nervous about bringing up something new, daring, innovative. Creativity requires all that. That's what would stand out and flourish.