Business
Master Discursive Essays With This Simple Step-by-step Guide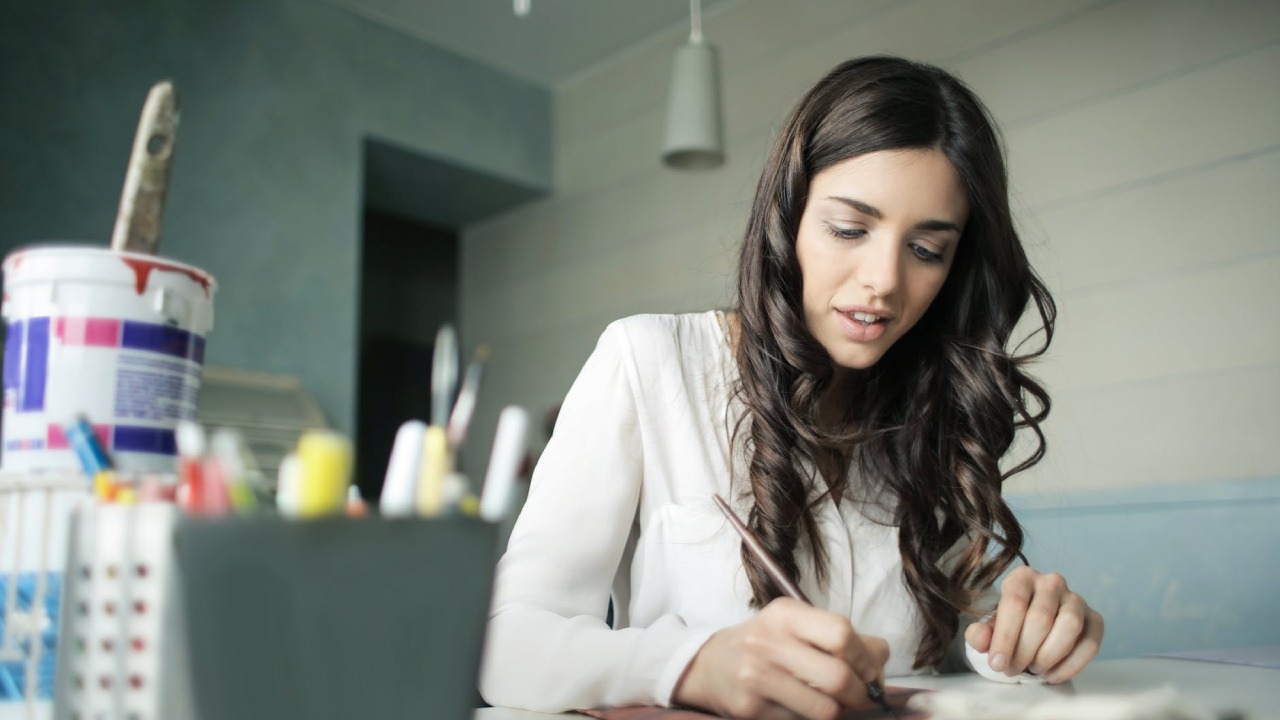 Writing essays is an inevitable part of student life. Yet, according to Primary Research Group's recent survey based on 1140 college students in the US, 30% of the respondents have never written an essay exceeding 10 double-spaced pages. Thus, it's no surprise that the number of students typing "Can someone write my discursive essay?" has significantly increased in recent years.
Discursive essays are a relatively new addition to module C and have already stumped students. Forget about mastering the writing – most students can barely figure out how to approach this essay. Therefore, this blog aims to explore the details of discursive essays and to provide you with a step-by-step guide on writing such assignments.
What Is A Discursive Essay?
A discursive essay is an academic paper that explores an idea or various topics. Discursive texts generally explore an idea or an opinion without forcing the readers to agree to them.
While the definition is pretty broad, it also allows you to explore the topics through various perspectives in an informative manner. Through this assignment, professors gauge your ability to collect and present information to provoke a discussion.
Depending on the discursive essay topic, you'd have to:
Argue for or against the topic
Present multiple perspectives
Provide an unbiased opinion
While discursive essays might seem somewhat similar to argumentative essays, they are more passionate and less concise than the latter. Furthermore, the style is more impersonal and formal than what you'd write for other types of essays. After starting the paper with an introduction to the topic, you'd have to discuss each essay question in individual paragraphs, present powerful issue sentences and in-depth counterpoints for a well-rounded and informative essay.
What Problems Can You Face When Writing Discursive Essays?
Diagnosing a patient's disease always precedes prescribing medicines. Similarly, it is best to identify the bumps you can face when writing your essays so you can resolve them entirely.
Essay not specific enough
`Discursive essay topics can be pretty vague. However, your essay will fall flat if you start to jot down all information about the issue without any specific audience or purpose in mind.
Incoherency among the ideas
You'd have to exercise caution when selecting the ideas you'd like to present in your essay. Choosing them based on your whim would make your writing disjointed and confusing for the reader.
Lack of supporting evidence
The quality of your discursive essay skyrockets when you add in quotations, data, imagery and other scholarly sources to substantiate your ideas. Without them, the lack of research that you've put into your discursive essay will be too apparent.
Falling into a bias
A distinguishing feature of discursive essays is their objectivity. So, when you present your views on any topic, you should take care to maintain a neutral perspective.
These issues generally prevent you from reaching the highest potential in your discursive essays. So, once you recognize the problems you're facing, you'll be able to improve your paper's quality significantly.
Step-by-step Guide On Writing Discursive Essays
Now that you've gone through the definition of a discursive essay and the issues you might face when working on the academic paper, it's time to jump right into the writing process.
Step 1 – Selecting your essay topic
A discursive essay can encompass a wide range of topics. But wait before you rejoice! Having a broad scope in your discursive essay topic can be challenging if you don't know which direction you'd like to proceed with your writing. You should also consider the assignment deadline and available research material when selecting your topic.
Step 2 – Construct an outline
A discursive essay allows you to explore various perspectives and opinions regarding a particular topic. However, you cannot write everything under the sun if you want your paper to have perfect cohesion. Therefore, you must work on an outline to help you create a blueprint for the final essay.
A discursive essay outline should include the introduction, body and conclusion, along with a brief description of what you plan to write in each section. This allows you to frame your arguments correctly and maintain a proper flow in writing.
Step 3 – Writing the main body
With the skeleton of the discursive essay to guide you, the next step is to expand the main body of the paper. Here, you'll have to explore 3 to 5 central arguments in the essay and present their counterpoints to develop a well-rounded piece. To make your points more credible, you should include examples, quotations and additional data.
Step 4 – Constructing the drafts
Writing a discursive essay can be challenging and might require a few tries before you can perfect your paper. So, take some time to work on a few drafts that follow the main structure of the outline.
Step 5 – Develop the conclusion
The conclusion to your discursive essay should be unique and express your opinion about the topic in general. Ensure that you highlight the thesis statement and the value that your writing brings to the literature.
Step 6 – Proofread your essay
The final step to this entire process is proofreading your essay to ensure no spelling or grammatical errors are lining your work. It also allows you the opportunity to check whether the arguments in your essay flow in the correct order and make any last-minute corrections if necessary.
No doubt writing a discursive essay will bring up several challenges in your path. However, as long as you follow these simple steps, you'll be able to build a high-quality paper in no time.
Discursive Essay Topics To Get You Going
It is impossible to master discursive writing unless you explore the various topics under this broad spectrum of essays. Many online assignment help websites like MyAssignmenthelp.com and Tophomeworkhelper.com provide different discursive essay samples to guide you in the right direction. Some topics that you can explore are:
Do adults require eight hours of sleep a day?
The role of technology in endangering human relationships
Would dissolving military power help reach world peace?
Is listening to music a waste of time?
Is technology addiction real?
Should there be an internet ban in parks and cafes?
Does recycling household waste help reduce global warming?
Is global warming real or a conspiracy?
How has popular culture affected the way children behave?
Should America mend its gun laws?
Should people hold world leaders responsible for climate change?
Are dating websites a place for a predator to roam freely?
All people do not deserve to be pet parents – Explore
Is social media necessary to succeed in business in the 21stcentury?
Should clothes and colors have any gender attached to them?
This list is just the tip of the iceberg. There's no shortage of discursive essay topics that you can find offline and online. So, if you wish to master the art of writing discursive essays, follow the "Practice makes perfect" mantra and start working on these essays.
Summing it up,
Discursive essays allow you to explore various topics, issues, problems and situations to start a discussion. While there is no correct answer to the right way to approach writing a discursive essay, you can follow the basic essay writing rules to develop your paper. However, it's best to keep in mind that these assignments should present an unbiased opinion regarding the topic after conducting in-depth research. Therefore, this blog goes into a step-by-step guide on building your discursive essay from start to finish. With its help, you can start to explore the depths that discursive essays have to offer.
Author bio:
Henry Tesfaye is an academic professional at Allessaywriter.com, providing affordable paper guidance to students struggling with academic papers. Having completed his Masters from a reputed university in the US, Sterling is in the process of completing his PhD. He has published several research papers and is well-known as the literature nerd among his peers.