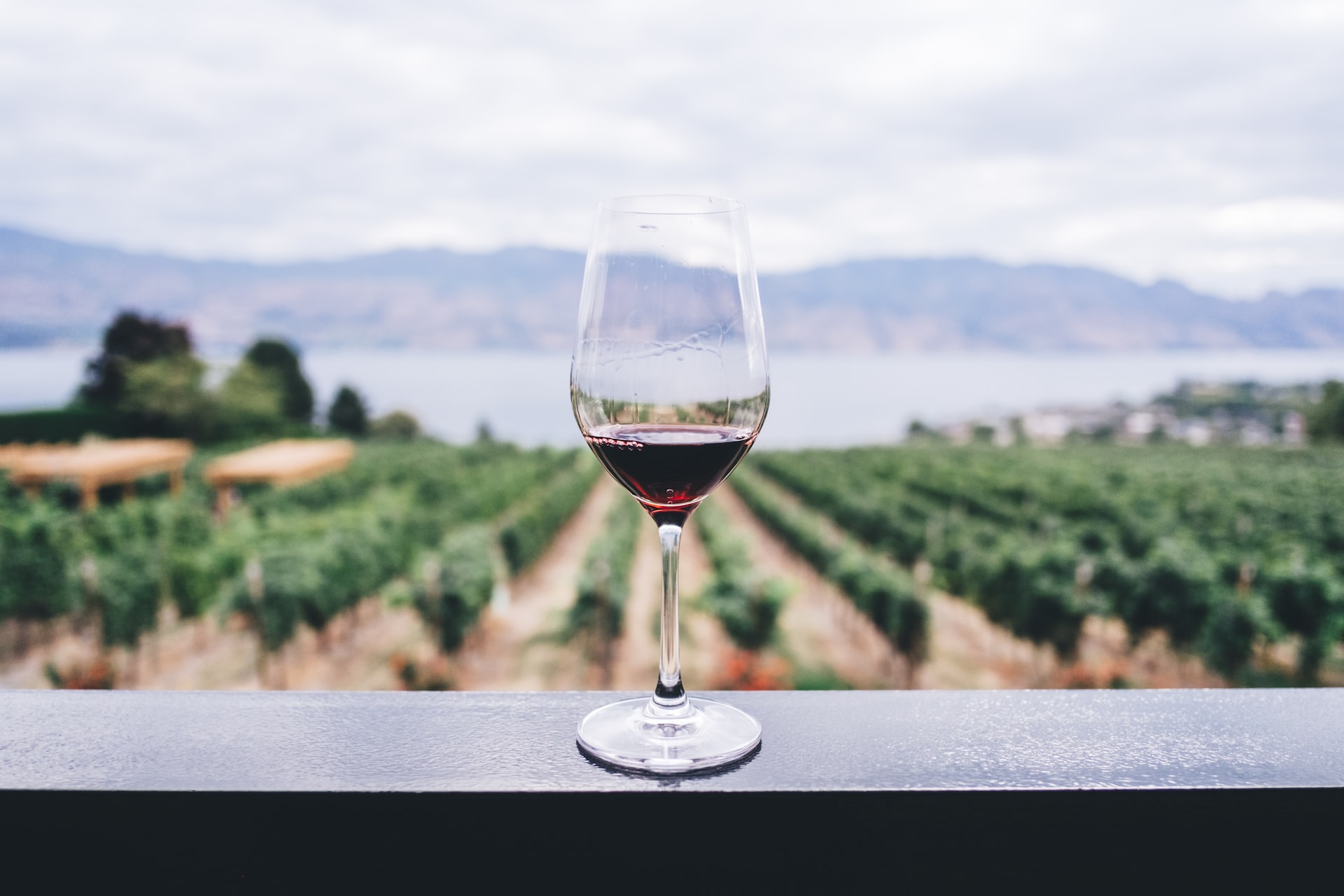 Australia is one of the top destinations for wine lovers since it has a great climate suitable for the cultivation of vineyards. To add some statistics to this fact, let's mention that this country is the 5th exporter of vine in the whole world. If you are traveling to Australia, don't miss a chance to try some splendid wines, although you might not know which of the regions are the best ones for this. We have gathered all the necessary information for you, so you can make your plans faster and enjoy them. 
Hop on a balloon ride in Barossa valley in Southern Australia
Would you like to enjoy a glass of Old Vine Grenache while you're having a hot air balloon ride? Barossa Valley can give you that experience on your small excursion trip from Adelaide. This valley is not just one of the best ones in Australia but the whole world. 
There are more than 150 wineries over there. The recommendable wine is Shiraz – its signature. However, you can enjoy other varieties as well, such as Riesling, Semillon, Chardonnay, Grenache, Mourvedre, and Cabernet Sauvignon.
The harvest season's fall months (March through May) are often pleasant, bright, and cool at night. June through August is months with colder days, some rain, and chilly evenings. Therefore, the Barossa is ideal for travel throughout the year, with each season offering a distinctive experience for tourists.
Taste some bold flavors in Coonawarra (South Australia)
Coonawarra is a place where South Australia meets Victoria, and it's famous for cabernet sauvignon. An interesting fact about this region is that it has red soil, which influences the taste of the grape and gives it that characteristic bold taste. 
The most convenient option to visit this place is from Melbourne or Adelaide, in case you go by car. Based on average temperature and humidity, October 15 through April 22 are the best months to visit Coonawarra.
Experience the maritime Mornington peninsula
An ideal excursion from Melbourne, this place gives you some perfect pinot noir and chardonnay. However, there are not so many cellars here, only about 50. This means you can try everything you want in a short time. 
The greatest time to visit the Mornington Peninsula is from February to April since the weather is comfortable and there is plenty of sunshine to enjoy the outdoors. This time frame follows Melbourne's summer vacation, making it less congested to visit the area. This is perfect for visiting this Mediterranean-like place.
Award-winning Hunter Valley
You can't miss Hunter Valley if you're on a wine tour in Australia. This is the oldest wine region in the country and it has more than 150 cellars. The easiest way to get there is from Sydney or Newcastle. If you're planning to stay for a couple of days to explore all that, Unwind Hunter Valley accommodation options are more than good. 
Between September and November, when the weather is nice, is the greatest time to enjoy a day trip from Sydney to the Hunter Valley. The greatest period to collect grapes is from the beginning of December to the end of February. Mid-January temperatures could approach 40 degrees Celsius due to the unfavorable weather.
Cool and aromatic Yarra Valley, Victoria
Unlike Hunter Valley, which offers a Mediterranean climate, Yarra Valley is cooler and offers about 300 vineyards with some exquisite chardonnay, cabernet sauvignon, shiraz, and pinot noir.
The best months to explore Yarra Valley are March through November and you can drive from Melbourne. The best weather is in March and November, which fall in early autumn and late spring, respectively. March is the best month for visiting vineyards and doing wine tours because it is harvest season.
Margaret River in Western Australia
A bit secluded from the rest of the shore, Western Australia is still famous for its wine production. Margaret River is one of the most famous places in this part of the country. The most famous sorts here are cabernet sauvignon and chardonnay. The region is famous for its organic practices. 
Any time of year is a terrific opportunity to explore Margaret River. You'll want to jump right into the Indian Ocean at the numerous amazing sites along the coast during the hotter summer months when the weather is ideal for the beach. It's a 3,5 hours ride from Perth, so if you're in this city, don't waste your chance to visit it. 
McLaren Vale- South Australian gem
McLaren Vale is the most southerly wine region in Australia. It is located on the coast of Gulf St Vincent, about 30 kilometers south of Adelaide.
McLaren Vale is home to over 250 wineries, including Penfolds Grange and Jacob's Creek. The region produces mostly red wines, but some white wines are also made in McLaren Vale.
In McLaren Vale, South Australia, Australia, February is the biggest month for tourists, followed by January and May. Although you can save if you book far in advance, these months will have the highest hotel and airfare prices. In November, it's unlikely that tourists would travel to McLaren Vale.
Adelaide Hills – Little Germany in Australia
Hop on to the little nested city of Adelaide and take a short scenic drive to its Adelaide Hills. In less than an hour, you will see why this region became famous. Australia's notable Penfolds' Magill Estate cellar door is located here for a good reason. Wines like pinot noir are made here in great quantities and go perfect with the traditional food brought over by German settlers. Gazing at the scenery while sipping good wine, and eating bratwurst and other German delicacies will make you fall in love with Adelaide.
These have been the top 8 wine regions in Australia along with some useful information for travelers. Don't miss to visit at least one of them, especially if you're in Sydney, Melbourne, Perth, or Adelaide. Enjoy these pieces of Mediterranean climate in the southern hemisphere, while sipping some tasty wine. Australia really has a lot to offer to the most delicate wine lovers so go ahead, use our tips and enjoy your next travel adventure.