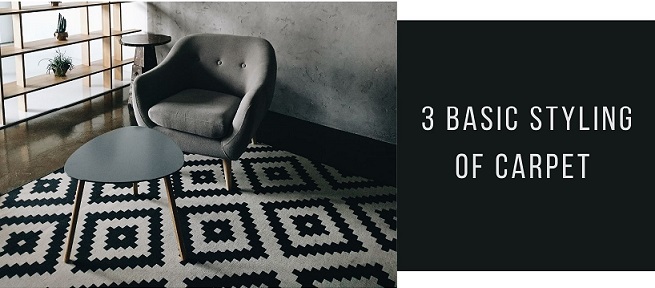 Carpets are available in different textures and shapes, which provides a wide range of carpet styles. Although several carpet styles are available, there are three basic styles of carpet. They include cut-loop pile, looped pile and cut pile. Below are the differences between the carpet styles and whether they are suitable for an office or home.
Most common styles of carpets
This style of carpet is highly durable and suitable for areas with high traffic. Cut pile styles of carpet have a high density, twisted together to produce a resilient shape. Cut pile carpets are available in diverse variants. A cut pile carpet can be plush, velvet, frieze or shag. Frieze and shag carpets have a higher pile height but still, maintain the cut style.
With innovations, multiples styles of easy to clean and comfortable cut pile carpets have been made available, with varying styles and pile heights.
Cable and frieze carpets have a loose, curly appearance because they have tightly twisted fibres, which gives individual formation. Their texture makes them suitable for areas with high traffic because wear and tear from indentations and footprints are minimal.
The textured plush variants are more functional for a home as a whole than the velvet because textured plush provides a cushioning effect, hiding footprints and vacuum marks. Although velvet is aesthetic and durable, it doesn't retain its clean look after prolonged feet traffic.
Loop pile fibres are not exposed, unlike the cup pile, resulting in the term "loop". Fibres in the loop pile are bound tightly, which allows them to wear well after a long time. This also provides better support for areas with high traffic, such as family rooms and hallways.
A loop pile carpet can be level, which means all the fibres have an equal height or multi-level. Commercial carpets are available in level loop piles because the surface has compacted carpet fibres. This gives a clean and uniform look suitable for an office space.
The multi-level loop piles have a good texture, with the same functionality as the level loop piles but not be as suitable for an office as the loop piles. Their texture and dimensions enhance a carpet's look and prolong its lifespan.
The cut-loop pile combines the features of the loop and cut pile. This combination makes different patterns and textures of carpets available, enhancing the carpet's look and function. Cut-piles have fun and different movements like swirls attached to the carpet. Their multicolour effect helps conceal wear and dirt, making them attractive for a longer time.
You May Also Like- Buying Guide For Back to Wall Toilets
Which style of carpet is best?
Generally, no carpet style is better than others. Getting the perfect carpet style usually depends on your needs, preference, and intention to use the space. You would have to consider whether the space is commercial or residential. Will it have heavy or low foot traffic? Answering these questions before getting a carpet will help you choose the right carpet style. However, a flooring expert can suggest a suitable carpet style, depending on your needs.
If you need help finding the rights style of carpet for your home or office, contact Elements London.