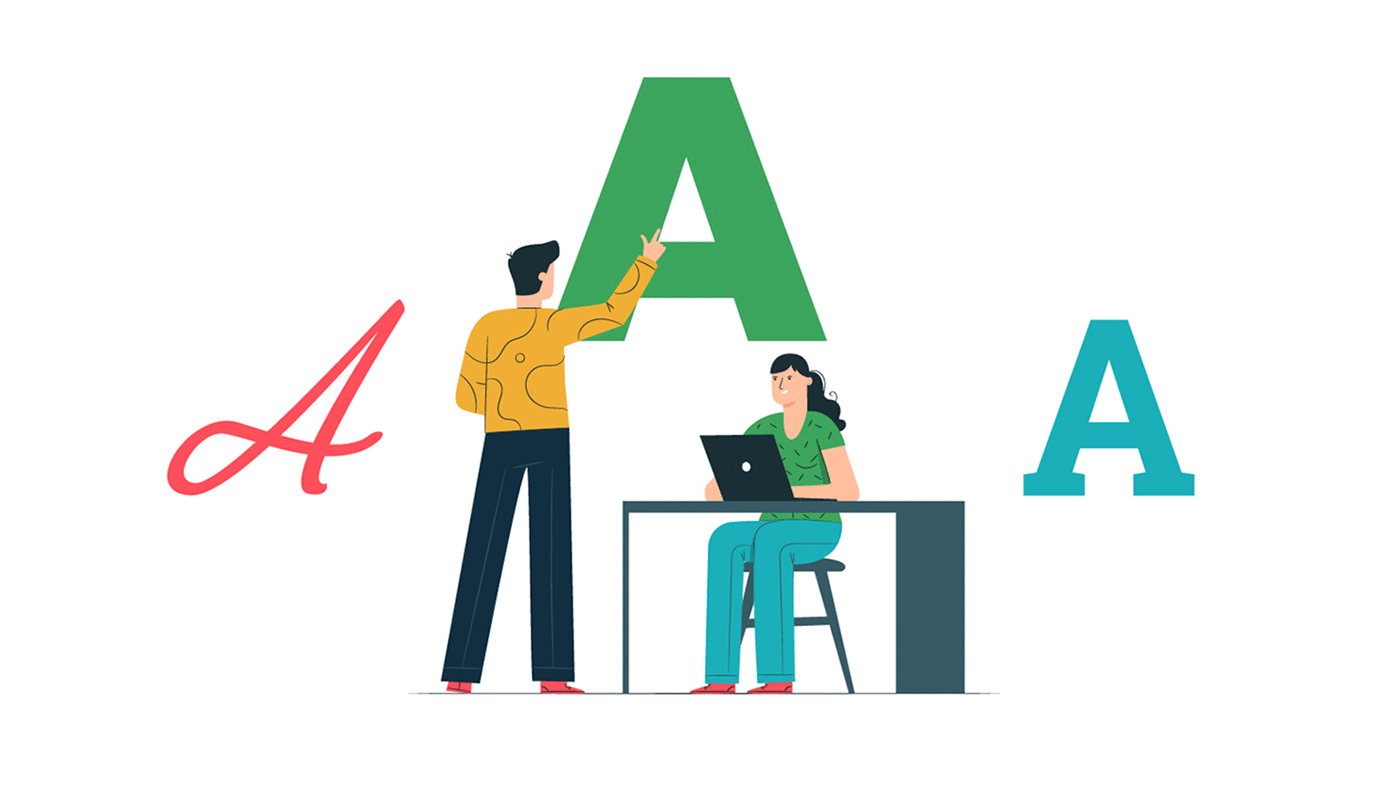 List Of Attractive Font Ideas for Your Business Logo
You need to know what are some attractive font ideas before you go logo design agency.
1- Intro
Svetoslav Simov and Stan Partalev created the Intro typeface, which Fontfabric released.
The Intro is a classy sans serif font with a few unique features such as serifs. With a touch of sophisticated playfulness, this is a modern appearance. This large family includes 72 font styles in eight weights and italics and a condensed variant.
Because of its distinctive properties, many current logo design services businesses like to use it in their work. The flow of this typeface is ideal for creating minimalist and straightforward wordmarks.
2- MontTM 
Svetoslav Simov and Mirela Belova created Mont, which Fontfabric released.
Mont is a well-balanced yet distinctive typeface with distinctive characteristics. Best for your company logo
Tabular figures, complex typographic elements like ligatures, fractions, case-sensitive forms, superscripts, subscripts, and so on are all included in the Mont fon family.
Mont is available in ten weights ranging from Hairline to Black, as well as matching italics. The pointed "t" and the significant x-height are two characteristics, making them ideal for bold headlines and stunning logos. You can make it your company logo design.
In all, the MontTM typeface covers over 130 languages. The typeface's adaptability allows it to deal with any visual design issue, whether for the web, print, or motion graphics. You can make it your company logo design if your Logo includes some visual design.
3- Cera Pro
Jakob Runge created Cera Pro, which TypeMates released.
Pure geometry drives this pan-European typeface. Cera Pro comes with 12 different styles as well as a family bundle option.
A typeface is an essential form, and you clearly see how simply elegant it is.
Cera Pro is offered in six weights ranging from thin to black, allowing you a wide variety of interfaces and corporate design options in print, on-screen, and across different languages.
When used for display typography, carefully sloping 10o italics provide a dramatic impression. It also includes all of the necessary dingbats and arrows.
4- Gilroy
Gilroy is a geometric sans serif with a contemporary feel.
Gilroy is a contemporary typeface that is now quite popular in Logo and wedding design.
The typeface is based on geometric forms, near-perfect circles, and squares, and is the younger brother of the original Qanelas font family. You will see many logos with attractive font ideas nowadays.
The typeface was created with strong OpenType capabilities in mind, making it ideal for current visual design.
Because the light and highly bold weights are free, you may use them as much as you like. It gets used for logos, websites, and editorial design.
5- Helvetica 
Now is the first typeface designed by Helvetica®. The Original Helvetica is possibly the most widely used typeface in history, mainly branding and company logo design.
Helvetica Now is a revised version of the iconic Swiss font Helvetica.
Every single word of Helvetica has been rebuilt and revised for clarity, simplicity, and neutrality in this enormous new version. If you notice, Oscar Blasco used Helvetica Now in the creation of this Logo.
Helvetica Now is offered in 48 weights, with italics, ranging from Light Micro to Extra Black Display. From the New York City Subway system to corporate behemoths, Helvetica gets used by many well-known businesses.
Helvetica gets used in the company logo design of the following well-known brands Panasonic, Jeepers, American Airlines (airline based in the United States).
6- Baltica 
Baltica is a serif font with understandable and straightforward letters; these are two of the most crucial logo features.
It's vital to understand that serif fonts have tiny lines coming off the ends of the letters, as seen in the sample above. In contrast, a sans serif typeface does not.
Baltica is distinguished from other serif fonts by its thin and straight serifs. As a consequence, Baltica's design has a historic feel to it with a contemporary twist. This typeface might be used by a company searching for a traditional yet modern logo design.
Baltica is also available in an extra-condensed bold weight in addition to the usual pattern. It's known as a slab serif font because of its strong appearance. For individuals who wish to create a powerful first impression, slab serif is ideal.
7- Mountain 
Mountain is a free-type family, ideal for abstract and minimalist logos.
Unlike many capitalized sans serifs, Mountain is simple to read from various angles, distances, and displays, making it a great online font for your company. The Mountain is also an excellent choice for monogram logos.
8- Matchstic
Matchstic might be the perfect logo typeface for you if your company is young, lively, and enjoyable 
Because the calligraphy-inspired Logo is all about grabbing attention, it's perfect for sticking out from the crowd and simply expressing your company values.
9- Funkiess
Funkiess is an excellent logo typeface for companies looking to get into the funk of the 1970s.
When it comes to logo typefaces, Funkiess looks well on large screens. Thus gigantic billboards aren't out of the question. We may see the fashion sector using this logo font since it has handwritten features.
10- Fritz 
 Fritz is an example of how simplicity can be effective.
This rounded sans serif logo font is available in three different forms, allowing you to utilize the primary font in your Logo while saving the others for posters, product packaging, and other branding material.
Fritz looks fantastic on large screens and pairs well with bright color palettes, making it an adaptable minimalist logo typeface.